GUITARIST/COMPOSER/BANDLEADER:
ROLAND HEINZ - H3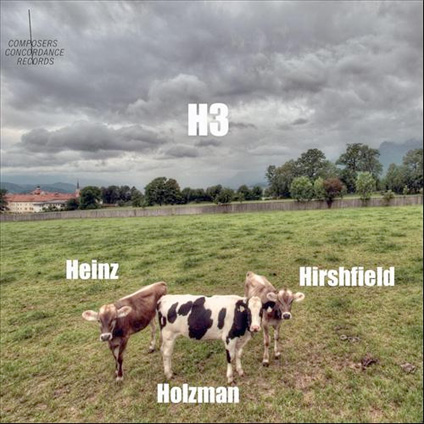 ORDER FROM iTUNES | ORDER FROM AMAZON

H 3
HEINZ roland - guitar
HOLZMAN adam - keyboard, synthesizer
HIRSHFIELD jeff - drums
H3 Review

Though recorded in a new york studio, the music of Mr. Heinz, Holzman and Hirshfield doesn`t sound constructed in a second, but much more like a three-way dialogue of top-class musician friends who retired after nice hang at a bar in a formidably equipped music room to have their conversations about God and the world as well as relaxed yet focused with musical means continue. In some very spacey moments it reminds me of the Weather Report formations of the first hour - not imposed, but powerful and inspired. A favorite track has not crystallized for me. From piece to piece I remained curious and awaited the things that would come up there still for me, until i had to take the note of the end of the CD after title 9 and a good 60 minutes of exiting music with big regret.
Martin Volgger, Freelance Jazz Journalist,
Innsbruck | Austria June, 2012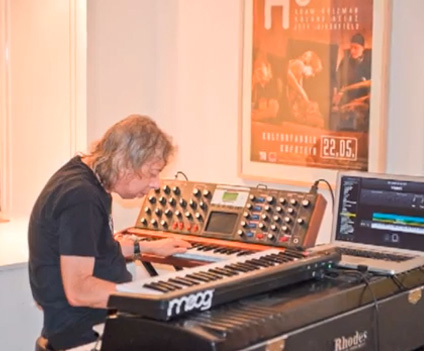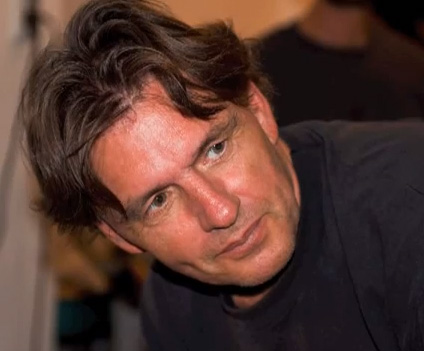 ROLAND HEINZ - GUITARIST, COMPOSER

At the age of 17 he tought himself guitar and started playing his first gigs in local jazz bands, in 1981 he moved to Vienna. There he worked with his own trio and also toured in Italy, Germany and Switzerland. In 1986 he got the chance to play in a quintet with Pony Poindexter in Munic, after that joining a quartet with Barre Phillips, saxophonist Leszek Zadlo and drummer Billy Elgart, recording his first CD Heavy Mental(1991).

Later on he moved to New York to study with John Abercrombie and Attila Zoller at the Vermont Jazz Center(1995-1998).

He currently performes and records with musicians like Russ Lossing, Bill Elgart, Leszek Zadlo, Dave Taylor, Adam Holzmann, Radu Malfatti,
Scott Lee, Barre Phillips, Gunter Schneider, Jeff Hirshfield, Franz Hackl, Loren Stillman and many others. (festivals include eg.: Klangspuren
Schwaz, Outreach Schwaz, St. Johann,Vöcklabruck, Sibiu in Rumania, St.Gallen in Switzerland ...)

He is also touring with the Heinz/Lossing/Lee/Hirshfield-Quartet in venues and jazz clubs like Wist-Graz, Eremitage-Schwaz,
Porgy & Bess-Vienna, Altes Kino- Landeck, Bierstindl-Innbruck, Treibhaus-Innsbruck, Cornelia Street Cafe-N.Y, Knitting Factory-N.Y,
Unterfahrt-Munic ...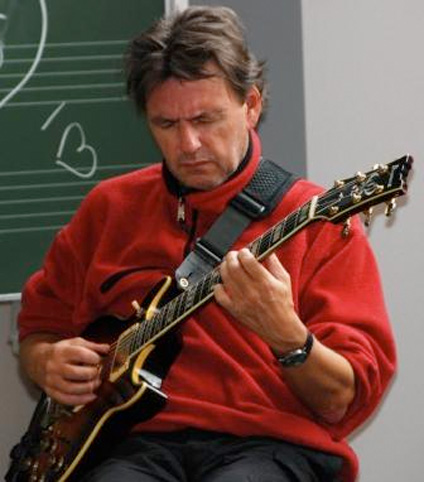 CDs:
Present Tales (2005) Heinz/Stillman/Lee/Hirshfield
Places (2003) Heinz/Lossing/Lee/Hirshfield
Heavy Mental(1991)
Tyromanie(2003) Gunter Schneider
Arte Millennia(2000) SiggiHaider
Glasmusik(1995) Siggi Haider
Tyromanie(1993) Gunter Schneider
Ende vom Lied (2004) Franui ...

Visit Roland's Website:
RolandHeinz.com

Visit Roland's H3 Website:
rolandheinz.wix.com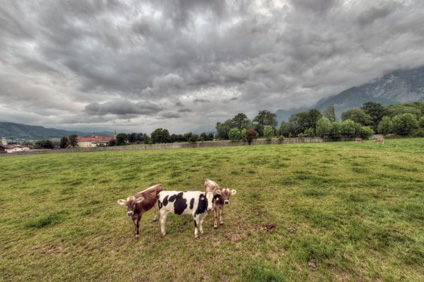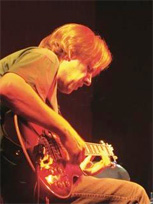 Visit Roland's H3 Website:
rolandheinz.wix.com

Visit Roland's Website:
RolandHeinz.com

Visit the H3 FACEBOOK page:
fwww.facebook.com